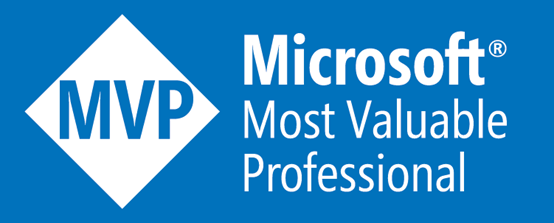 On July, 1st, I got renewed as a Microsoft Azure MVP. 4 years in a row! It's indescribable the felling and honor to be among the elite of Microsoft Azure Professionals. It's in these days that my imposter syndrome comes to life.
Before starting this blog post I would like to thank for all the support that I got from several community members and specialy from my family that puts up with my absences when I choose to speak at events across the world, all the conference calls with other events organizers, etc… Without this support all this wasn't possible. My wife Sofia is amazing and I'm very lucky to share my life with her!
But, today is not only a happy day, it's also a sad day, because many awesome MVPs are not renewing. Personally, I would like to say a big THANK YOU to all of you!!! Your contributions across the years have been inspiring to make me a better professional. I have many MVPs to reference, but I would highlight @André Vala. Across the years I have been sharing time and adventures with him! We had organized amazing events in Lisbon and I'm sure that he is continuing to help on these activities and very shortly will be re-awarded. André is the backbone of some of our events. His insights and organization make out life easier in organizing those events.
A lot of people ask me what the Microsoft MVP program is, so here it goes: Microsoft MVP in a non-paid activity, it consists in sharing your knowledge on Microsoft technologies usually in conferences, online forums, videos, blog posts, … You can find more information about the MVP program here and a list of all the MVPs here.
Plans for next year?

Continuing to speak in amazing events across the world
Building new Azure focus communities to life – Announcement will be very soon!!!
Helping to make the change in the Azure world by teaching Azure to IT professionals, Developers and Architects
Helping amazing customer in moving to the cloud by building and designing state of the art workloads
Writing and producing amazing content, both in this site but also on LinkedIn Learning and other video-based tutorials
and some more to TBA activities. Keep your eyes on this space.
A final thank you, to all the professionals that I had shared my space with. It's been an honor and I hope to share more amazing conversations with all of you! Come and join me on my next speaking engagements and let's have a talk over some drinks.