COVID-19 aside and this has been amazing times! I'm doing all my work remotely, customers are happy and see no difference, but I have to confess that I kind of miss the airport life. I very fortunately to work in the IT industry and even more working on Microsoft Azure that allows me to do amazing work remotely and deliver my classes via Teams or even using Webex like this week… That is the bad part of this week, I really don't like webex (yes I have used lower case…). That interface seems from the 90"…. Let's get back to the topic here.
This past week I had the amazing opportunity to speak to 3 different countries each one in a different continent:
Nigeria, Africa
Germany, Europe
Bangladesh, Asia
Remote allows us to do this kind of deliveries and impact people lives. I couldn't have done something like this with in-person events, just too expensive to travel to all this places and more 1 week of work that I could do. This is why I started this article writing that this pandemic has been teaching us some important lessons. We can do more than what we were doing in the past. I also love the feedback that I'm getting from attendees saying that these events are super inclusive because you just need an Internet connection and you get access to the content. Like always I loved to interact with different persons from different cultures. It's always amazing to understand how the world works across the globe! #WeCanDoMore
Here is some links and information about the sessions I delivered.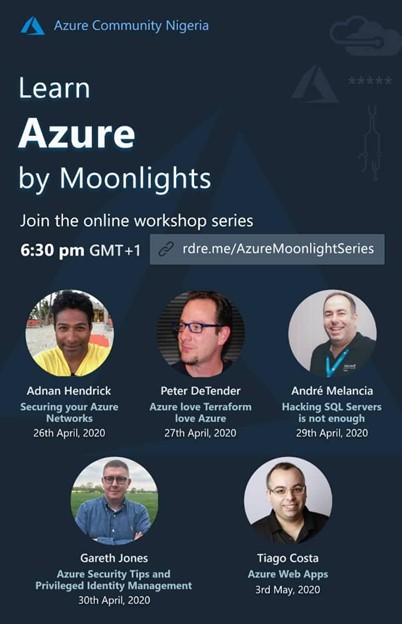 Learn Azure By Moonlight at Microsoft Teams – https://rdre.me/AzureMoonlightSeries
Nigeria – May 3, 2020 – 6:30 PM (GMT +1)
Session 1: Azure Web Apps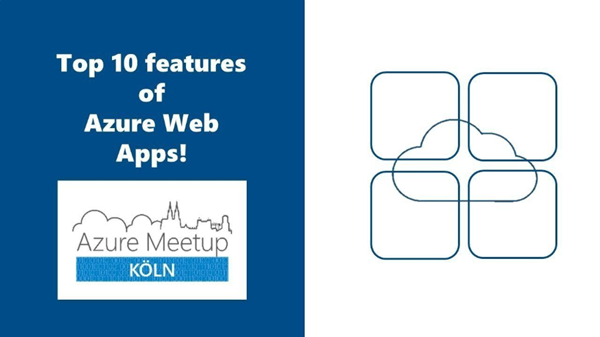 Azure Cologne Meetup at Virtual – https://www.meetup.com/Azure-Cologne-Meetup/events/269934650/
Virtual – May 7, 2020 – 6:00 PM to 8:00 PM GMT+2
Session : Top 10 features of Azure Web Apps!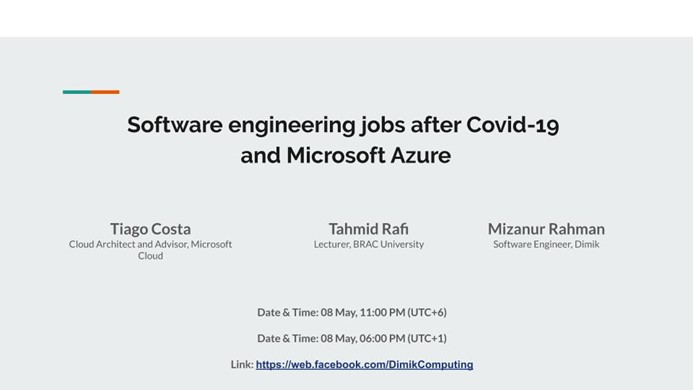 Bangladesh IT Community at Virtual – https://www.facebook.com/604241342952709/videos/926751294437116/
Virtual – May 8, 2020 – 6:00 PM to 7:00 PM GMT+2
Discussion about – Global Software Engineering Jobs after COVID-19 and Microsoft Azure.
Happy to speak more to other countries that want an awesome session about Azure! If you run a usergroup/community and your audience wants to know more about Azure, just ping me and I'm happy to accommodate you in my busy schedule.
You can keep up with all my speaking engagements at https://www.tiagocosta.com/speaking/