Corona virus outbreak has changed the conference space forever. Some amazing conferences have been canceled, postpone, or converted into online only. This last model – online – it's not by far my favorite. I love to interact with the attendees and other speakers at the conference I speak. Nevertheless, this new format has given me the opportunity to increase the number of conferences and usergroups I'm speaking. Along the years I have been getting way more invitations to speak than I can accommodate in my schedule. Or is because I need to be in another continent the next day or just because I want to be at home with the family that day, etc… Now I just need to login into Teams, Skype, or whatever tool the organizers are using and deliver from my home office.
In the next few days, I will deliver 2 sessions in user groups without leaving my office. One for Nigeria and another to a Germany user group based in Cologne! You can get all the information here:
Learn Azure By Moonlight at Online
Nigeria – May 3, 2020 – 6:30 PM (GMT +1)
Session 1: Azure Web Apps
Link: https://rdre.me/AzureMoonlightSeries
Azure Cologne Meetup at Online
Cologne, Germany – May 7, 2020 – 6:00 PM to 8:00 PM GMT+2
Session: Top 10 features of Azure Web Apps!
Link: https://www.meetup.com/Azure-Cologne-Meetup/events/269934650/
But the May madness is not just about these small gatherings, also 3 big names in the Cloud industry are organizing massive online conferences. Microsoft, GitHub and Docker will deliver a total of 5 free days full of content and mostly delivered by their Product Groups and close customers. This is an amazing opportunity for you to take. Specialy if it's hard for you to attend this events in-person. Just the other day I was chatting online with, let's call him Mr. T for privacy reasons. Usually Mr. T can't go to this kind of events due to his medical condition. COVID-19 is forcing these events to be converted to virtual and allowing Mr. T and others like him having access to this kind of content. I just wanted to leave this here has a taught that maybe we can do better when in-person events are back. We need to be inclusive and allow then to have access, they already struggle with their condition; others are just because they simply can't afford traveling and attending. Knowledge should not have a price tag. #WeCanDoBetter
I just leave here the list with all the information of the 3 big conferences.
GitHub Satellite – May 6 – 9:00 AM (GMT-7)


GitHub Satellite is a free virtual event featuring developers working together on the world's software, announcements from the GitHub team, and inspiring performances by artists who code. The event is free and there are some payed workshops that cost only 50 USD and 100% of your purchase goes to organizations leading COVID-19 response efforts. You get to donate some money and learn. Sounds like an awesome plan!
You can watch last year keynote here at https://www.youtube.com/watch?v=sGC2rwOiaWc
More information / registration: https://githubsatellite.com/
Microsoft Build – May 18-19 – 09:00 AM (GMT-7)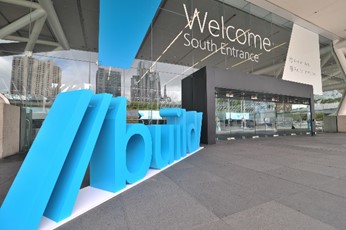 Build is the major developer conference from Microsoft. The conference moto is "For developers by developers". Based on previous years you should expect a lot of awesome content from the Product Groups and a lot of focus on Azure and Microsoft 365. This year Build moved to a virtual format and it's totally FREE! You just need to register. As developers come together to help the world solve new challenges—sharing knowledge and staying connected is more important than ever. Join the Build community to learn, connect, and code—to expand your skillset today, and innovate for tomorrow.
More information / registration: https://mybuild.microsoft.com/
You can also check the some sessions from Build 2019 for free at: https://insider.windows.com/en-us/articles/microsoft-build-2019-sessions/
DockerCon Live 2020 – May 28 – 9:00 AM to 5:00 PM (GMT-7)


DockerCom is going online via theCUBE! It's a 1-day conference that's free and completely online. You'll hear from speakers in live interviews with theCUBE, hang out with Docker experts in the live hallway track, and watch recorded sessions while chatting live with the speakers. If you want to know more about running applications in Containers, this is a must to attend conference.
More information / registration: https://docker.events.cube365.net/docker/dockercon
So, there you go, some of the major names in the Cloud industry will provide amazing content for free and without you leave your home you can expand your knowledge. What are you waiting for, register today, stay safe and Learn!