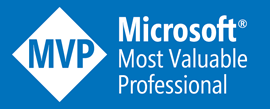 Just got the message!
I got renewed as a Microsoft Azure MVP. That's 5 years in a row! It's indescribable the felling and honor to be among the elite of Microsoft Azure Professionals. My imposter syndrome comes to life when I get these emails. Still can't believe that Microsoft recognizes me toghether with so many great professional out there.
I would like to thank for all the support that I got from several community members and specialy from my family that puts up with my absences when I choose to speak at events across the world, all the late conference calls with other events organizers, etc… Without this support all this wasn't possible. My wife Sofia and my daughter are amazing and I'm very lucky to share my life with then!
A lot of people ask me what the Microsoft MVP program is, so here it goes: Microsoft MVP it's a recognition from Microsoft for all the non-paid activity I do for the community. I share my knowledge on Microsoft Azure in conferences, online forums, videos, blog posts, … I also help organizing events for the Azure User Group Portugal – https://www.meetup.com/Azure-User-Group-Portugal/ and the local conference Global Azure – https://www.globalazure.pt/ – and SPS Lisbon, now Collabdays Lisbon – https://www.collabdays.org/2020-lisbon/. You can find more information about the MVP program at https://mvp.microsoft.com/ and a list of all the MVPs at https://mvp.microsoft.com/en-us/MvpSearch.
Plans for next year?

Oh yes!!! I have great plans lineup for this MVP year: Continuing to speak in amazing events across the world. In the next few months online-only, but Covid-19 will not stop me from sharing my knowledge and helping the cloud community, so in a nutshell:
Keep speaking at conferences and user groups.
Growing the Azure User Group Portugal – https://www.meetup.com/Azure-User-Group-Portugal/
Keep teaching Azure to IT professionals, Developers and Architects
Helping amazing customer in moving to the cloud by building and designing state of the art solutions
Writing and producing amazing content, both in this site and on other platforms like YouTube, LinkedIn Learning, …
Publishing tons of videos on my YouTube channel – https://www.youtube.com/c/tiagocostamct
and some more to TBA activities. Keep your eyes on this space.
A final thank you, to all the professionals that I have shared my space with. It's been an honor and I hope to share more amazing conversations with all of you! Come and join me on my next engagements.