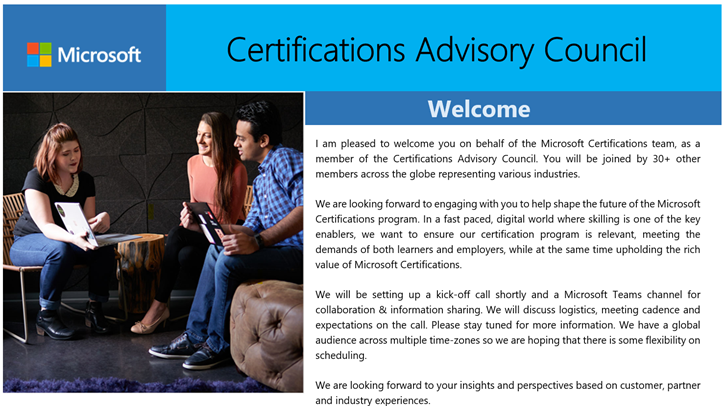 Last Friday I got an email from Microsoft Learning (or WWL – Worldwide Learning has they are called now) welcoming me to the Microsoft Certifications Advisory Council. I have no words! Literally!!! This is a super-limited to around 30 persons from the community that have been chosen across MCTs and MVPs. I have been working in the technical training industry for more than 15 years, helping thousands of students to get certified and in the last years with a focus on Azure. I have tons of feedback to provide to Microsoft!
It's an honor to be able to provide feedback directly from the field and help Microsoft FTEs (Full time employees). I will not make any decisions, but I can help then with data then it would be easier to make awesome decisions for the market! If you have feedback about Microsoft Certifications, I'm ready and eager to hear what you have to say. Reach out to me and I promised your feedback will be sent over to Microsoft!
Super excited! Let the game begin!!!