The Let's Encrypt initiative is the market reference when we talk about free SSL certificates. It is a great initiative, but today, I want to talk about something super easy to implement under Azure Web Apps.
In Azure Web Apps, we now have the option to add a free, yes, you read it, FREE!!! SSL/TLS certificate. With this feature, you can create a certificate that can be used for SSL Binding for the selected sub-domain. App Service Managed Certificates are free of cost and fully managed by App Service to maintain the safety and security of your site at the highest level. This feature comes with some limitations:
No support for wildcard certificates
No support for naked domains
Cannot be exported
Does not support DNS A-records
If you have a workload that needs one of those features, currently, you cannot use this feature. You can Import App Service Certificates or even import your SSL/TLS certificate.
How to create the free certificate?

1. Navigate to the overview blade of your Web App and select the TLS/SSL settings option.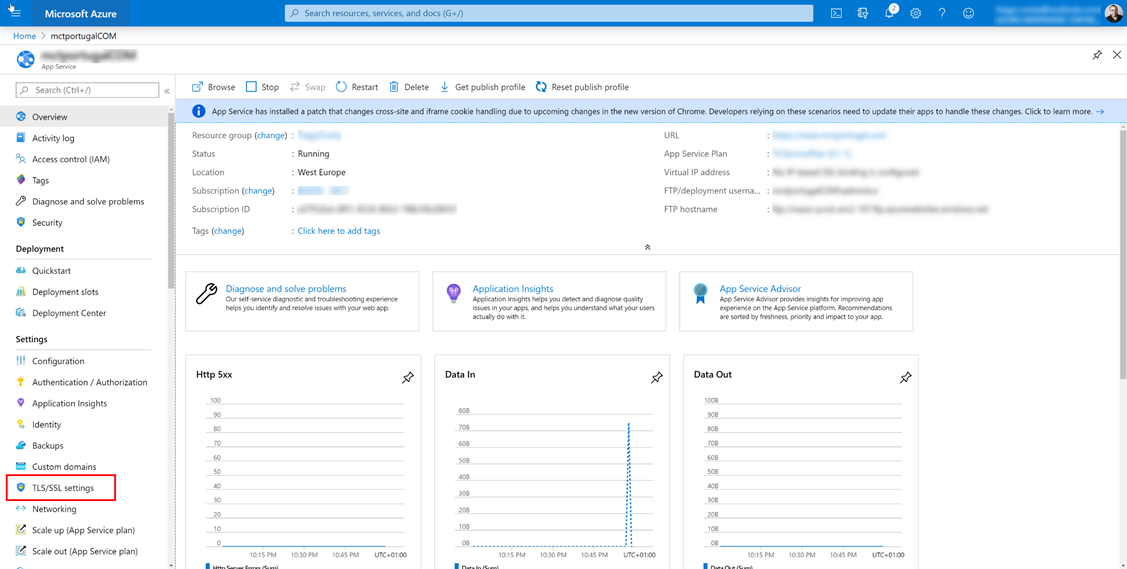 2. In the TLS/SSL settings blade, select the Private Key Certificates (.pfx) option.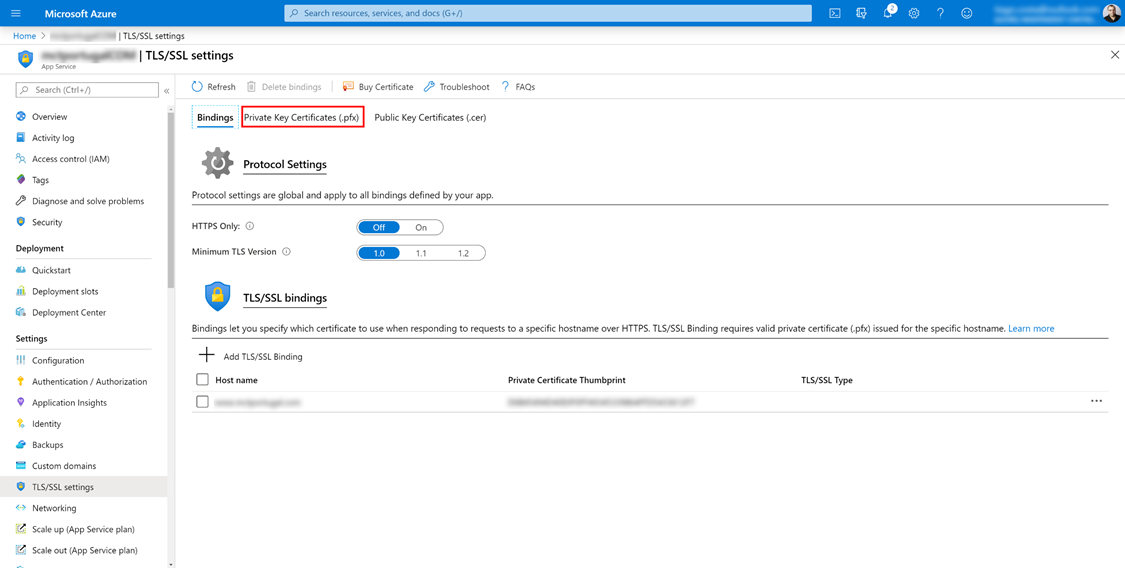 3. In the TLS/SSL settings blade, select the + Create App Service Managed Certification option.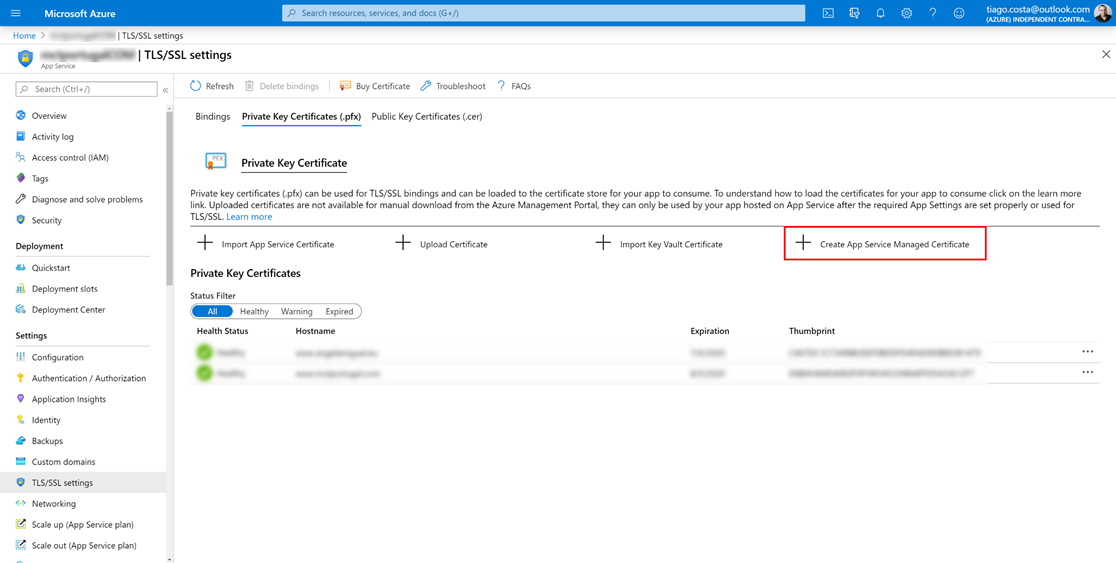 4. In the Create App Service Managed Certificates blade, in step 1, select the non-naked domain you want to create the SSL/TLS certificate and then press the Create button.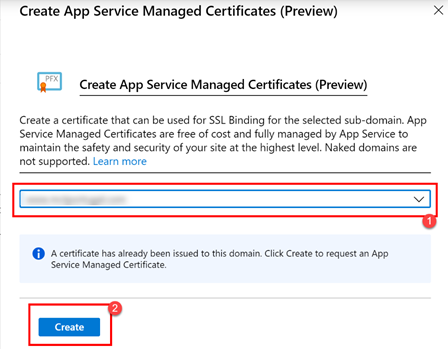 There you go, you just created a certificate for free for your Web App custom domain. All this for free with a super easy setup. If you like these Azure tips, leave your comments or questions in the comment box!